SafeSearch Engine Results.
It's the kids safe search engine designed to help keep children safe when searching the internet. Although this site is powered by Google, it is not directly affiliated with nor is it endorsed by it.
About SafeSearch for Kids
Ensure Google Safe Search is Active on Every Computer in your School.
The Safe Search Engine for Kids is a free website service that helps protect kids from harmful material online while accessing the internet from any computer at school or home. Used by thousands of students daily and implemented in hundreds of schools nationwide, Safe Search Kids utilizes Google's safe search engine to ensure kids will not accidentally or intentionally be exposed to inappropriate content.
The Benefits of Using Safe Search Kids are:
Automatically works on any computer your students may be using.

Safe Search Results appear within any browser for any search term.

No installation is required. Safe Search Kids can be easily implemented from our website.

Ideal for schools who may be using individual browsers on a variety of computers.
Instantly activate safe search engine for your students in school or at home: Visit SafeSearchKids
---
Safe Search Kids has also just launched a new website design that is more visually stimulating for kids, along with providing educational articles geared to teens, parents and teachers alike on a variety of topics related to internet safety.
The Safe Search Engine for Kids:
Trusted by Teachers, Used by Schools Around the World.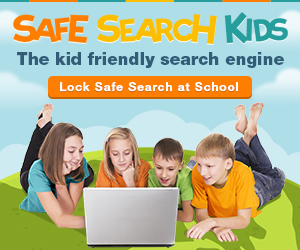 © Safe Search Engine